Dec. '98 - July 1999
More photos from Greece 1999
Below: Arizona, New Orleans, and Greece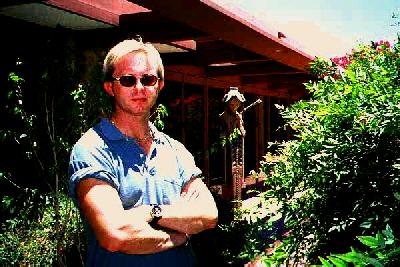 Darryl at Frank Lloyd Wright's Taliesin West.
Photo by Jack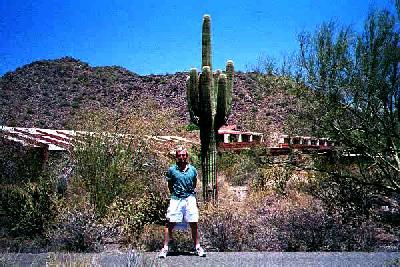 We spent the 4th of July in Arizona,
residing in a suite at the
Arizona Biltmore
and paying a visit to Taliesin West.
New Orleans and Greece: We spent Christmas '98 in New Orleans, went to Savannah after New Years, visited Paula and Joe in Baltimore in April, and spent two weeks in Greece in June '99. For the 4th of July we went to Arizona.
Mom takes the cake...at the Palace Cafe (photo by Justin)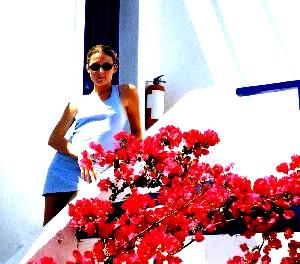 Starr's niece Natalie on Santorini, June '99
photo by Jack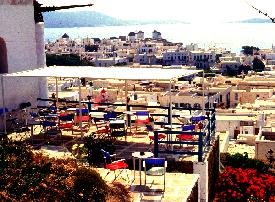 Mykonos: second visit, June 1999
Photo by Jack, 1985
Recently Scanned Photos
including Jack in New Mexico and both Paula and Jack
in Baltimore,